We build websites that look and work great across all devices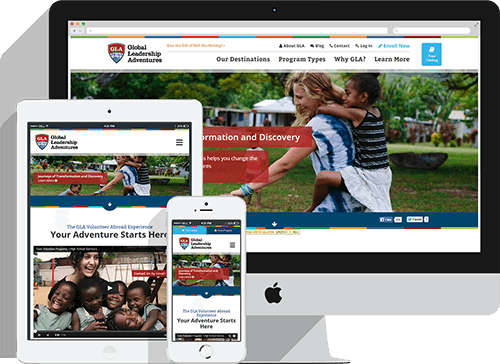 About Nevis Websites Innovation Support

Technology
Nevis Technology is a full-service web development firm. Whether you're another firm looking to outsource a project or brand new to websites with an idea in your mind, we can make your project a reality.
We build responsive websites, tested across all major browsers, operating systems and devices. Nevis Technology works on projects big and small, using efficient techniques, creating innovative features that are only limited by your imagination. We provide you with support before, during and after any project and truly value building relationships that are beneficial for the both of us.
Latest Blog Posts
PanHandler Bag Featured on DIY Network Show I Want That!
PanHandler Bag has been growing as a business each year since we started working with each other in 2013.  It's so exciting to hear when a client is featured, and for the case of http://PanHandlerBag.com, it was on the DIY Network show, I Want That! At the time of this post, it's hard to find a ...
Read More
WordPress Packages
Nevis Technology understands you don't want to spend a fortune on a website. We've set up so many WordPress sites that we've been able to create affordably priced packages, and get your site up within the same day!
Read More About WordPress Packages
Hosting
Nevis Technology provides support before, during, and after your website project. We pride ourselves on maintaining a great relationship with our clients, and providing hosting is a great example of that. Our hosting package includes keeping the server and website assets up to date, priority support with a direct phone number, daily database backups, reduced hourly rate with prepaid allotted time, and so much more.
Read More About Our Hosting
Testimonials
TJ developed and maintain's our company's website. He did a great job and was very easy to work with, and he was very receptive to making changes based on any feedback. His website updates are always taken care of in a timely manner (usually within the day), which is great for our ecommerce website.
Bart Creasman
TJ built our website www.HomeMadeGin.com which has been featured in the NY Times, LA Times, Urban Daddy, UnCrate and CupOfJo. He is genuinely committed to delivering a top-notch product and is able to walk me through complex computer issues in layman's terms. His accessibility and response time are above and beyond anyone else I've worked with. TJ takes my phone calls at all hours of the day and always is able to find the right solution to any given challenge. I would highly recommend TJ and his work.
Jack Hubbard
http://HomeMadeGin.com
TJ built my company's website, and did a wonderful job. He has been quick to make requested edits, suggest ways to improve the site, and expand it as our business has expanded. Feel free to check out his work on my site at www.homemadegin.com.
Joe Maiellano
http://HomeMadeGin.com
No project is out of our scope, we fit your needs.